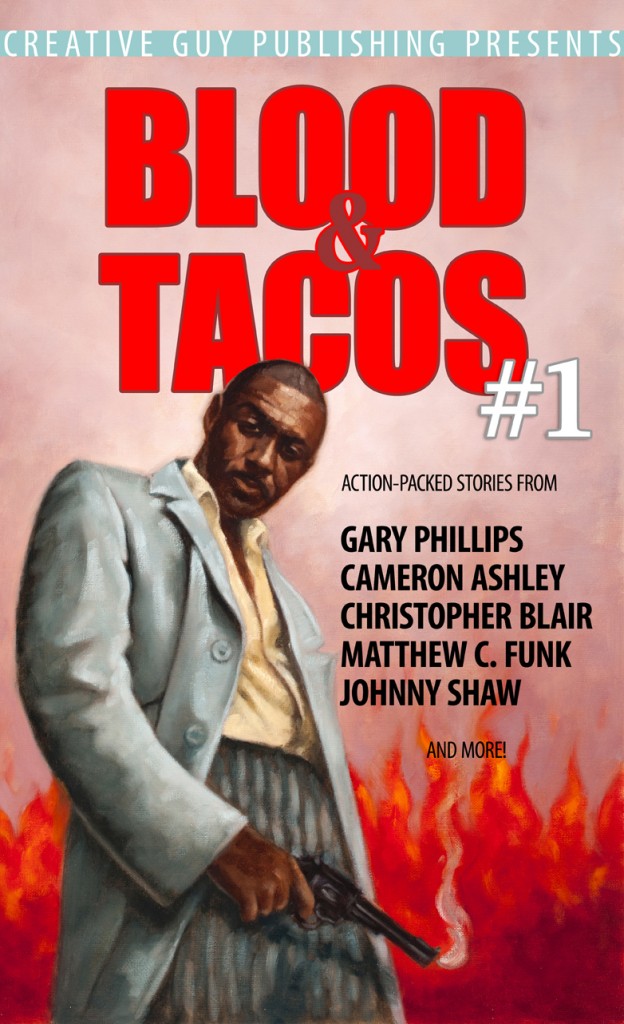 It's here!
Welcome to the inaugural issue of
Blood & Tacos: The Magazine
March, 2012
By now you've had a while to get to know what we're all about, but if for some reason you missed that stage, feel free to click on the About link above to see where we're going with all this.
In a nutshell though, Blood & Tacos hearkens back to a simpler time, when men were men, albinos were albinos, and mustaches were mustaches.
Within these virtual pages, we'll bring you fiction, reviews, artwork, even a recipe or two, all centering around those halcyon days when most questions could be answered by a pistol-whipping.
Every issue of Blood & Tacos will live here, for free, for your reading enjoyment, and new issues will appear quarterly. As well, we'll be offering the magazine on Amazon, B&N, iTunes, and all the usual ebook outlets for those of you who prefer to read on your kindles, pads, phones, and other devices, for the low, low 70's price of $0.99 (or its equivalent worldwide).
Issue #1 is now available on Amazon – other sites should be coming soon and will be listed here as they do so.
Now dive into our current issue and enjoy stories by all those authors listed on the snazzy cover. Then visit those authors' sites in our handy links section in the sidebar – oh and hey, if you love the artwork, (and how could you not?) visit the site of the extraordinarily talented Roxanne Patruznik, simply by clicking on the cover in the sidebar. Speaking of which, we at Blood & Tacos would like to specifically thank Roxanne, Michael Batty, and all the authors and reviewers for their efforts in helping us bring this ridiculously awesome business to life.